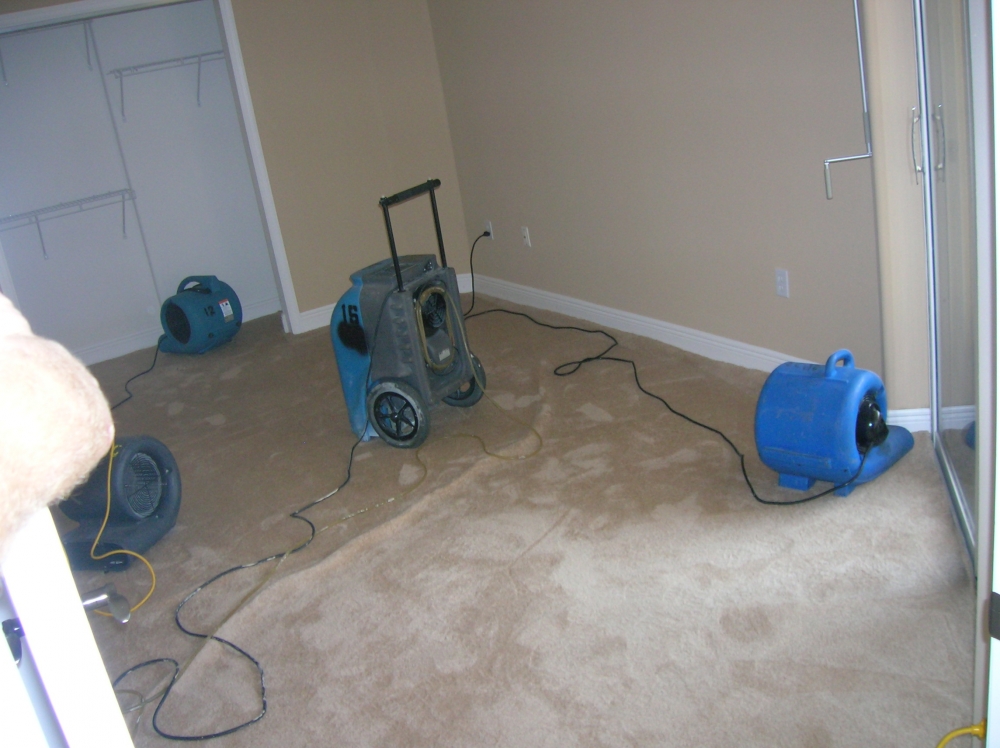 When water seeps, leaks, or soaks into your building's interior, it won't be long before problems arise. From mold growth to water stains to structural deterioration, water damage can take many forms—each more unsightly, hazardous, and frustrating than the last. If you need water damage restoration services, call in the pros at Deo Clean. For over 12 years, we've been helping home- and business owners in the Titusville area recover from water and flood damage, and we're ready to bring our depth of experience and knowledge to your property. Our water damage restoration service will set up a drying chamber and bring in equipment to extract standing water and dry out any and all affected areas.
You might need water restoration for a variety of reasons, including:
Flooding, natural or plumbing-related
Roof leaks
Burst pipes
Leaking water heaters or boilers
Damage from water used to put out a fire

Whether you've had an ongoing leak problem in your basement or your bathroom pipes burst and caused a flash flood, we're here for you. Because water damage tends to worsen over time, bringing in the flood restoration experts at Deo Clean at the first sign of trouble can minimize both the damage itself and the costs to repair it. That's why, as a fast responding restoration and water damage business, we're available with emergency services. Call us 24/7 to handle flooding in your home or business!
A flood of any sort is a frustrating, disruptive experience. We understand that you can't afford to be out of your home or lose business during a long flood damage restoration process. When you hire Deo Clean for flood and water damage restoration, you can trust us to make the cleanup as hassle-free as possible. We'll show up fast, and we'll work efficiently to restore your home or business to its former good condition.
The professional damage restoration services offered by Deo Clean can minimize damage to your building and belongings. Our flood damage restoration experts can get you back into your living or working space more quickly than other water damage restoration companies in the area, without sacrificing quality workmanship. We take pride in the quality of our results, our competitive prices, and our attention to detail. We'll get to your house or business as fast as possible to help you curtail flood damage and get the water restoration process underway.
If you need flood/water damage restoration professionals with the experience, knowledge, equipment, and compassion to help you through a tough time, call Deo Clean today! 
For your added convenience, Deo Clean will even work with your insurance company and bill them directly to ensure that your claim is handled as swiftly as possible.