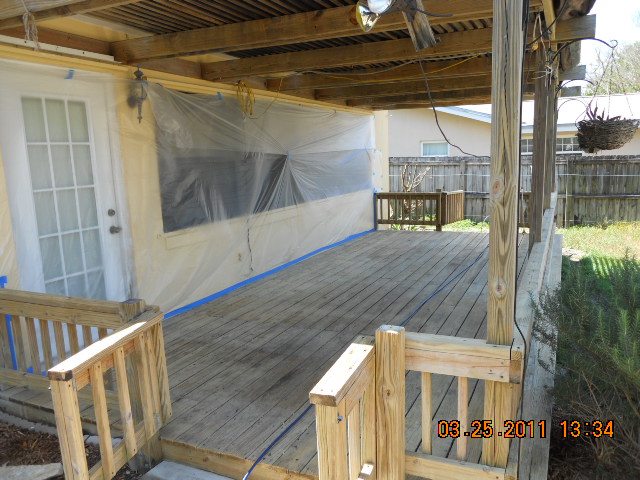 Your home or commercial building's exterior battles the elements every day. Over time, dirt, dust, pollen, and other environmental grime can settle on your walls, deck, or pavement, and simply hosing these surfaces down isn't enough to wash all of that muck away. Instead, call in the pressure washing pros from Deo Clean to get your residence or commercial space sparkling clean.
Our pressure wash process can remove layers of dust, grit, and even old stains from a variety of exterior surfaces. Contact us to discuss power washing for:
Concrete
Siding (up to five stories)
Wood
Brick
Fences
Driveways
Heavy equipment
And more!
Using state-of-the-art pressure washing equipment and your property's existing water source, Deo Clean will precisely, efficiently, and expertly wash away the grime from your home or business. (We also bring our own water to boost pressure for the most effective clean.) With more than 12 years of experience in the pressure washing business, our technicians know just how much pressure to use to blast away dirt without damaging your property. Whether we're pressure washing a house with vinyl siding, a wooden deck, or a concrete patio, we'll get the job done right so that your property looks like new.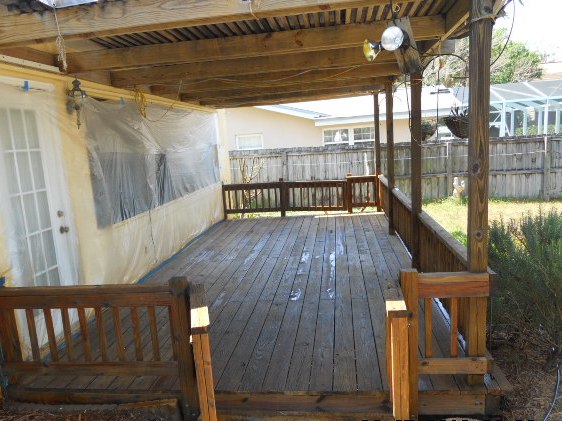 As an experienced carpet cleaning and fire/water restoration service, Deo Clean is always looking at the big picture. In terms of power washing, that means focusing not only on aesthetics, but also on health and safety. When you hire a pressure washing company, you want professionals who understand how that film of grime on your property can negatively affect your health and even contribute to the deterioration of the building. Our pressure washing business is that team. We'll wash away unhealthy irritants and clean up the mold or algae that may be damaging your masonry, wood, and other surfaces. Don't put your property and your health and safety in the hands of a pressure wash amateur—choose Deo Clean for all of your pressure washing service needs!
At Deo Clean, we're proud to offer low prices, fast service, and outstanding workmanship to home- and business owners who live and work in and around Titusville. As a licensed, insured, local pressure washing company, we aspire to be your trusted pros for power washing services, as well as for carpet and tile cleaning. Call us today to learn more about our pressure washing services, and to get a free cost estimate for your job!