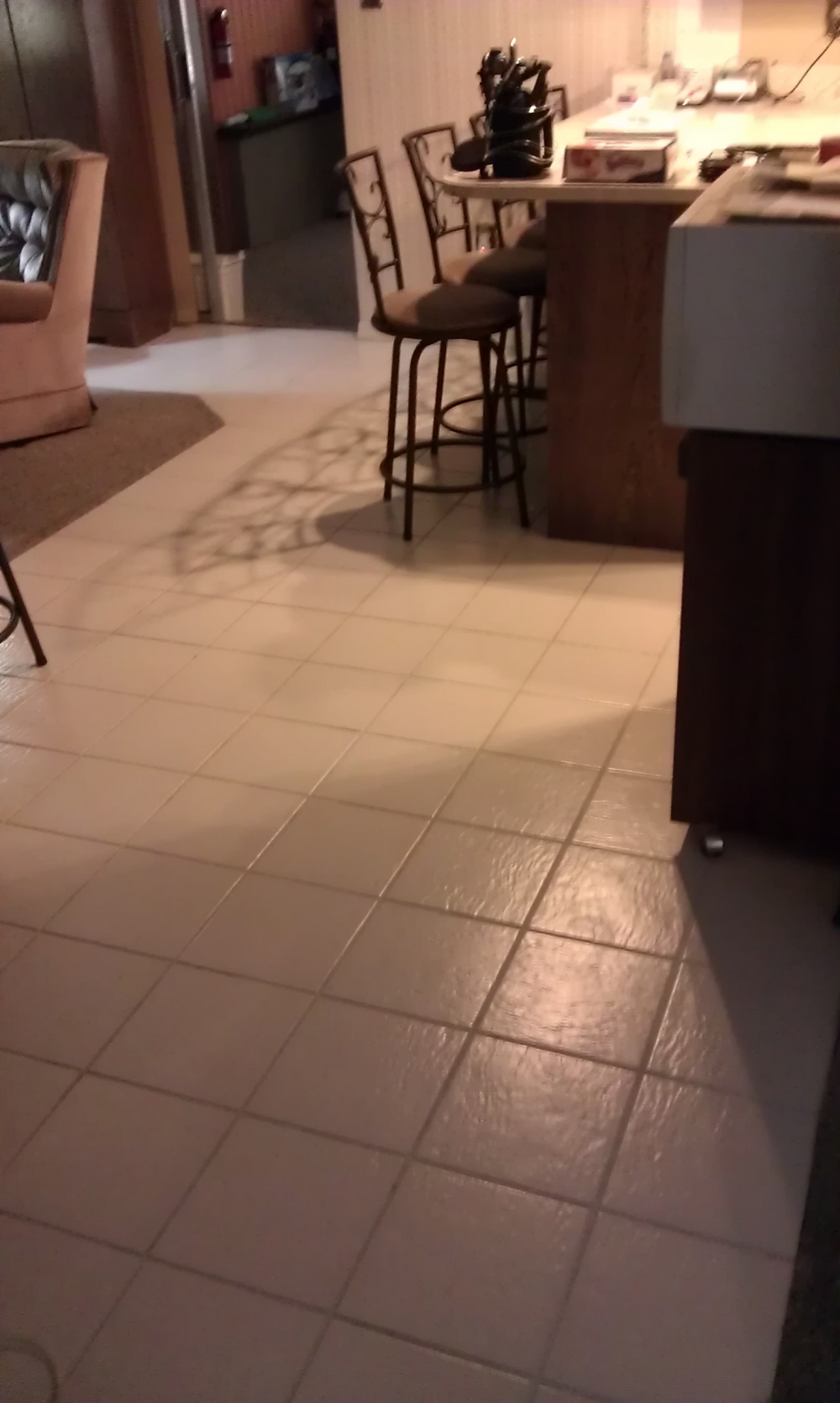 One of the more difficult cleaning challenges around the house involves tile and grout cleaning. When you consider the effects of mildew, soap residue, hard water, and other factors, you wind up with with some pretty stubborn stains that are resistant to bathroom cleaners and even old-fashioned elbow grease. If your bathroom, shower, or other tiled area is plagued by a dingy film or ugly grout stains, call our tile cleaning service. We'll arrive with the equipment, the environmentally friendly cleaning solutions, and the effective techniques to make your tiles and other hard surfaces sparkle again!
At Deo Clean, we have over 12 years of experience in residential and commercial cleaning, and we take pride in producing results that are nothing short of remarkable. Our tile and grout cleaning services are competitively priced and sure to exceed your expectations. If you're tired of looking at discolored tile and grout in your home or business, we can help. For fast service and exceptional workmanship, call or e-mail us at Deo Clean.
Quality services at affordable prices are what you can expect when you contact us about your tile and grout cleaning problems. Through the use of a powerful steam vacuum system and other proven techniques, we're able to effectively remove stubborn stains and residues on your tiles, grout, and other hard surfaces. So if you'd like to avoid the frustration and disappointing results of attempting your own tile and grout cleaning, call our professionals at Deo Clean. Serving Titusville and the surrounding communities, we clean tile and grout like no one else! Call or e-mail us for more information.
When it comes to a dependable tile/grout cleaning service, results are what make all the difference. That's why we go to great lengths to make sure your tile and grout surfaces are dramatically cleaner, brighter, and newer looking than when we first arrived on the job. The advantages don't stop there, though. Our grout cleaning services are not only among the fastest and most thorough in the area, but we also strive to be one of the most affordable. When you're looking for an economical tile cleaning service that delivers on its promises, contact the professionals at Deo Clean. Whether you're in the market for residential or commercial tile cleaning services, we have the experience and the equipment to get the job done right.