When you're searching for fast and affordable junk removal companies in the Titusville area, Deo Clean is the name to remember. With over 12 years of experience in the junk removal business, we know how to handle junk hauling jobs of any size—both large and small. For your convenience, we also make it a point to keep turnaround time to an absolute minimum. This enables you to have that burdensome junk cleared away without any unnecessary delays. Whether you need fallen branches or old tires hauled away, our junk/trash removal service will get that refuse out of your sight quickly. As part of our junk pickup services, we can also provide light demolition services for small buildings and other unwanted structures on your property. Give us a call for more information and a free estimate.
Deo Clean is proud to be able to collect a variety of materials, including:
Small sheds
Fence materials
Hot tubs
Tires
Bagged yard debris
Tree limbs and branches
And more!
If your property has become cluttered by unwanted debris, dilapidated sheds, or other eyesores, we can provide fast help. We'll work with you to assess your junk removal needs and provide a cost-effective solution to getting it picked up and hauled away. We know from experience that once a customer has made the decision to get rid of their junk, they want the job completed as soon as possible. At Deo Clean, we make it a priority to arrive at your home or business promptly, and get your junk removal needs taken care of within a short period of time. As a value-added service, we'll also make sure to sweep up our work area after the junk has been collected from your property.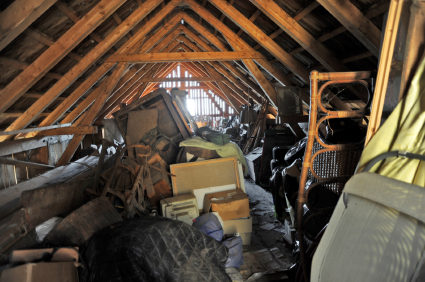 As a local, family-owned junk removal service, we take pride in being faster, less expensive, and more detail oriented than other junk removal companies in the area. We strive to make junk hauling as convenient and uncomplicated for you as possible, and we'll also provide "eco credits" to you if any of your junk is recyclable. Call or e-mail us for more details or to schedule a junk pickup.
Don't settle for a second-rate junk removal service that's undependable, overpriced, or difficult to deal with. Choose Deo Clean, one of the most professional junk hauling services in the Titusville area. You can count on us to provide you with quality workmanship and value for your dollar. We're a licensed and insured junk/trash removal company that's committed to efficiency, reliability, and getting the job done right.